Having a Website Maintenance Plan in Johannesburg is the Key for Success for your Business
You may wonder why, but there are many reasons why you might want to consider a website maintenance plan in Johannesburg. Below I will list a few examples why you might need a web maintenance plan.
Website maintenance is just as crucial for your business as the website design itself. It is important to have your website always be up to date with the newest of technology. Lack of consistent website updates are one among many factors that can be the reason why your online presence fades away.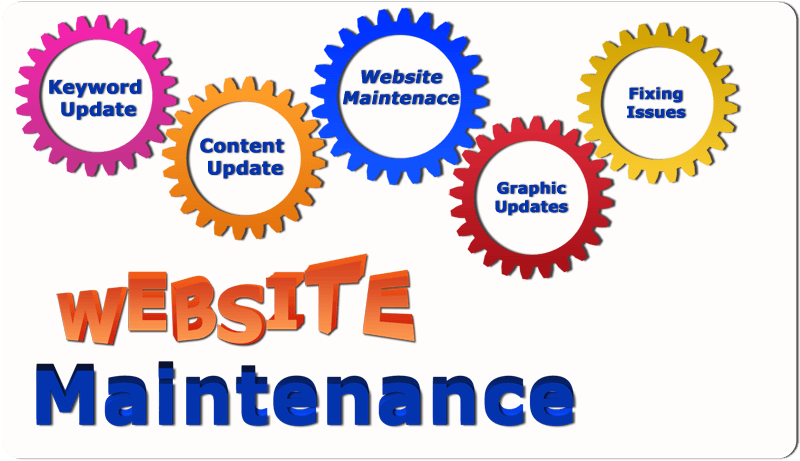 Website maintenance services include the following:
Website changes
Content updates
Inserting some new photos
Swap outdated images
New content
And a whole lot more.
Fresh information on your website can give your website a huge boost. Google like new and fresh content and might give you a boost in your rankings.
Having fresh content on your site gives your business a user friendly interface and increases trust to your clients.
Website maintenance plans may be modified depending on the type of business you conduct, how regularly your website will need changes or if you need more complex additions to your website.
An update on your site could simply need a price or date change or it could involve major updates like adding subdivisions to your website or fixing any technical errors.
You might wonder if your business really needs a website maintenance plan and the answer is most definitely yes. It will be worth your money and time if your visitors keeps on coming back to your website and they have a good experience with your website interface.
It is best to check your website frequently for any errors. Pages needing more on page SEO and optimizing a certain title or headline. Maybe your sales letter not giving you the conversion you want; you may as well want to change that.
Your website will need maintenance if…
You have an ecommerce website…
You have some type of issue with your website
Your website is hard to navigate (Google analytics and your visitors will clearly show that)
Having old images on your site or buttons that does not work anymore
You would like to be a trustworthy web business
Not having the necessary tracking tools on your website
New fresh content updates
Your bounce rate is extremely high
Checking for broken links and fixing them
You may need to improve your website design if you previously had website designers not delivering a satisfactory website layout
When a visitor visits your website and they find it hard to navigate your website or any problem they might experience, they wull just go back to Google and search for another site.
Whenever a website is outdated, the visitor gets the impression that you just don't care about your site and you will lose trust.
Every website is different and not all websites may need a website maintenance plan. Contact us today if your interested in one of our maintenance plan packags.
It is extremely important for an ecommerce website to have a maintenance plan because regular updating is always required.

SEO is not included in the maintenance plan. However, if you do take the SEO plan we will give you the medium maintenance package absolutely free.
Please read why you will need a SEO plan and learn what it can do for your business.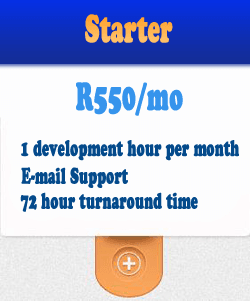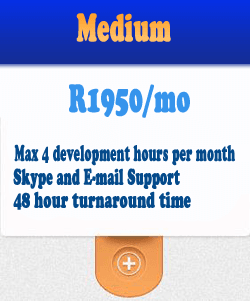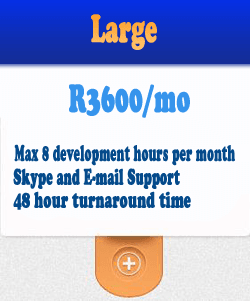 At this point, you understand that having a website doesn't guarantee you'll have a successful web presence. For that you'll require ongoing website maintenance and constant SEO to stay in the SERP's (Search engine result pages).
As you can see having a website maintenance plan in Johannesburg, or any other city is crucial to your business to stay up to date with newest design and development technologies.